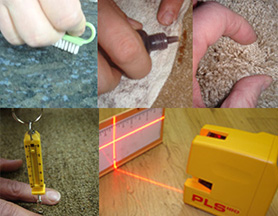 Certified Inspection Services
For Over 20 years we have been providing certified commercial and residential inspection services on a local, regional and national basis. We inspect and provide on-site correction services regarding resilient, stone and wood floors, carpets and rugs, upholstery, draperies, blinds and wall coverings. We go where the problems are and deal with your most difficult and important claims.
Call to discuss your specific needs.